The Importance of orthodontics
Views:0 Author:Site Editor Publish Time: 2020-11-05 Origin:Site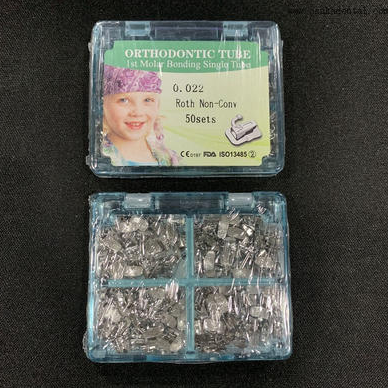 Not everyone's teeth are perfectly aligned naturally, but thanks to orthodontics, you can do it. What is orthodontic treatment? Is orthodontics really necessary?

What is orthodontic treatments?
Why is orthodontic treatment so important?
What are the issues to consider when choosing orthodontic treatment?
How to choose food while wearing orthodontic equipment?
What is orthodontic treatment?
Orthodontic misalignment is called malocclusion and can indicate many different conditions. Hereditary malocclusion deformities include jaw growth problems, congenital tooth loss, redundant teeth, crowded or protruding teeth, and spacing problems. However, premature loss of deciduous teeth, retention of deciduous teeth, thumb or finger sucking, accidents and certain types of dental diseases may also lead to the need for orthodontic treatment.
Why is orthodontic treatment so important?
1. Many adults mistakenly believe that orthodontics is only important for children. However, there are many options for improving the teeth of adults. There is no age limit for improving smiles. orthodontics is very important for children, but it is also important for adults.
2. You may already know that you will maintain the condition of your adult teeth for the rest of your life. Since you cannot replace them, you should do your best to keep them healthy-the orthodontist can help you.
3. Misaligned teeth can cause many different problems. If they are crowded, tooth decay, jaw problems and eating difficulties may threaten your oral health. Misaligned teeth are more difficult to clean, and may even be related to potential heart disease in the future. orthodontics are essential to maintain strong and healthy teeth. The orthodontist will also be able to correct your jaw alignment, which will solve some oral problems.
4. This is because a bright and healthy smile can make you more confident-it can attract more opportunities. In addition, you will be able to clean your teeth more easily, thereby protecting your teeth from decay and keeping your teeth in good condition.
What are the issues to consider when choosing orthodontic treatment?
1. Who can provide you with detailed information on professional and support services?
2. What is the atmosphere in the office?
3. Do you treat it in the way you choose?
4. Did you understand the process when you left?
How to choose food while wearing orthodontic equipment?
1. Fruits: Choose soft fruits and cut hard fruits (such as apples) into pieces that are easier to chew
2. Vegetables: Avoid using hard raw vegetables such as raw carrots, cauliflower and broccoli. However, you need to enjoy a variety of vegetables to maintain a healthy diet, so choose softer raw vegetables (such as green leafy vegetables) and cook or steam vegetables for a softer texture.
3. Grains: usually cooked or roasted, but sometimes whole grains will get caught in your orthodontic bracket. Braces can also be a problem. Cut them into small pieces for easier chewing.
4. Dairy products: Most dairy products will not cause problems, although some types of cheese may fall into the orthodontic bracket.
5. Meat: Eating meat from the bone and thinly sliced meat is a problem of being caught in the orthodontic bracket or even damaging the orthodontic bracket. Remove the meat from the bones, cut into small pieces, and choose tender meat.
6. Nuts and seeds: These may get stuck in your orthodontic bracket and bent wire. You may want to choose nut butters and crushed seeds.
7. Candy: When wearing orthodontic bracket, avoid using sticky and hard candy at the same time.
Orthodontics are very important to your health, and straight teeth have been proven to increase self-confidence. If you are looking for a high-quality high-speed orthodontic equipment at a reasonable price, Osakadent Co.,Ltd. will provide you with the best products.